5 Ways to Travel to Disneyland® Paris
There are many ways you can travel to Disneyland® Paris and we receive lots of queries as to which is the best way. In all honesty, there is no 'best way', it all depends on where you live and the offers on at the time. In this blog post, we're going to outline the five ways that you can travel to the magic, so that you can decide for yourself which option will suit you best.
Eurostar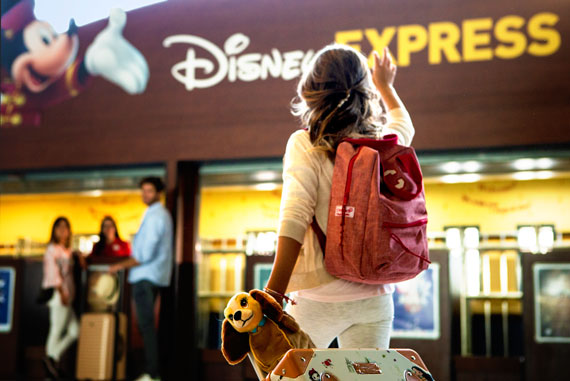 Take the train from London, Ebbsfleet or Ashford, and arrive right in the heart of the magic at Disneyland® Paris. A lot of people aren't aware there is a Eurostar station in Disneyland® Paris called Marne La Vallee, this option avoids having to get a transfer. The other main advantage of taking the Eurostar to Disneyland® Paris is that you can use the Disney Express Luggage service, where you can leave your luggage at the "Disney Express" counter; you're then free to start having fun in the Parks as soon as you arrive! And what's-more, your bags will be taken straight to your Disney® Hotel! On your departure, you can leave your luggage with the concierge at your hotel and pick it up at the "Disney Express" service desk at the station, just before boarding the Eurostar, so you can have maximum time in the Parks before you head home at the end of your stay!
Eurotunnel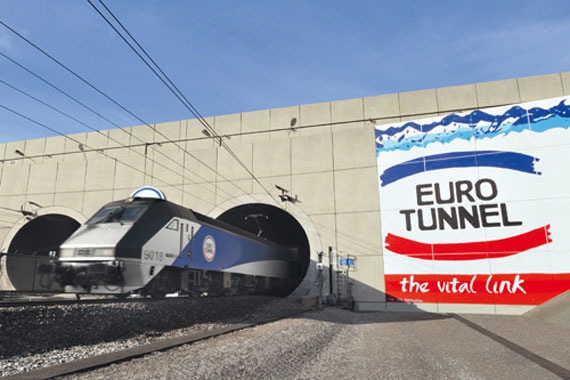 Eurotunnel le Shuttle trains provide one of the fastest ways of reaching Europe from the UK with up to 3 channel crossings an hour in each direction and with a crossing duration of only 35 minutes. This makes the Eurotunnel le Shuttle service the fastest route to Calais. From there, it's only a 2.5hr drive* to the magic. You are also in the comfort of your own car the whole way which many prefer. Plus, you won't have a luggage weight restriction as you would when flying, so you can bring back as much Disney merchandise as you please! If you are staying at Les Villages Nature® Paris or Disney's Davy Crockett Ranch, you can take your own food with you to save some pennies.
Flights
Flying tends to be the preferred way for guests from the North to travel to Disneyland® Paris. We currently offer departures from several airports in the UK, with the choice of many different airlines. The choice is yours! UK travellers can arrive at either Paris Roissy, Charles - de - Gaulle airport or Paris Orly airport.
From there, it's easy to hop a special shuttle straight to the entrance of Disneyland® Paris in less than an hour*. The Airport Shuttle service (VEA shuttle bus) is available for your convenience, connecting all airports with the Disney® Parks and Disney® Hotels (except for Disney's Davy Crockett Ranch and Les Villages Nature® Paris) 7 days a week!
You can also book a private transfer with us if preferred. This will allow you to travel with family and friends in the comfort of your own private vehicle. You will be met in arrivals by your driver who will escort you to your car and drive you straight to your hotel.
Ferry
A choice of routes and carriers are available for your ferry crossing. The majority of our clients choose to use the Dover - Calais crossing for a quick 90-minute journey and then an approximate 2.5hr* drive down to Disneyland® Paris.
For our clients based in the North, the Hull - Zeebrugge route is also available. This is an overnight crossing so you can start your start your holiday early and have fun with all of the activities available on the ship. Once docked, it is then a 4hr drive to Disneyland® Paris.
We are also able to offer routes from a variety of other UK ports such as Portsmouth & Newhaven, however these routes do take longer.
Once you arrive at Disneyland® Paris, there will be no stress as car parking is free for those staying at a Disney® Hotel and selected Associated Hotels. If you're just visiting for the day, there will be a small charge. You can find more information about car parking charges here.
Plus, pets are welcome on Ferry crossings too, so you can treat your pooch to a holiday in one of the dog friendly cabins at Disney's Davy Crockett Ranch. Here, they will receive their very own collar, disposable mat, poop scooper and 2 Disney bowls.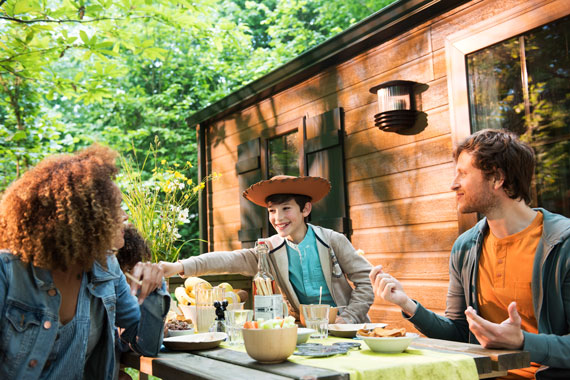 Coach
Fancy driving to the magic but don't want to drive yourself? Have you thought about getting a coach? With 180 Executive Coach pick-up points across the UK, this can be a great choice for all. The coaches are fully equipped with reclining seats, a drinks service and on-board toilet facilities. Once onboard, you can relax and the experienced crew will ensure you have a comfortable journey.
Travel across the Channel is included in the cost and will be by Eurotunnel from Folkestone or P&O Ferries from Dover, offering you a quick and comfortable service.
Click here to find out more about our coach holidays.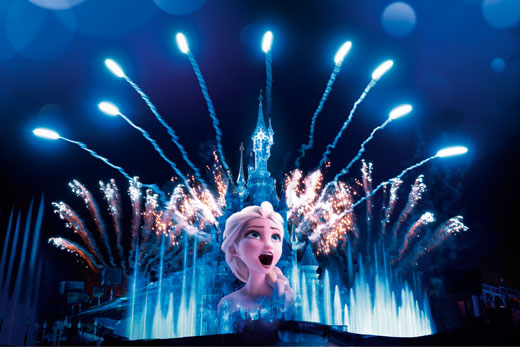 TOP TIP: Many believe that they can get a cheaper deal if they book their transport separately however, our transport partnerships allow us to match and often beat direct prices!
We hope the above has helped you decide which way you'd like to travel to the magic. Whichever option you choose, we're sure you'll have a magical time!
©Disney *Journey times are not exact and are dependent on traffic.