5 must-have items to take to Disneyland® Paris
Hello! If you're reading this post, I imagine you have booked your trip to Disneyland® Paris and you're wondering what you need to take. Here at MagicBreaks, we'd like to provide you with the most magical and stress-free trip as possible, so we have outlined what we believe to be the five must-have items to take to Disneyland® Paris.
1. Tickets
Now, this may seem like an obvious one, but tickets are THE must have item. If you have booked your whole package with MagicBreaks, you will receive your tickets upon arrival at your Disney® Hotel. You must remember to take your ticket to the gate with you each time you wish to enter the Disneyland® Park or Walt Disney Studios® Park, otherwise you'll either have to walk back to your hotel to get your ticket or take the Disney Shuttle. Wouldn't you rather be spending that time experiencing the magic of the parks?
If you are simply visiting Disneyland® Paris for the day and you are just needing tickets, you can book these with us too by selecting the 'Ticket Only' option on our search tab. You will be sent your e-tickets by email. Simply print them out and display it at the gate and you're ready to experience the magic!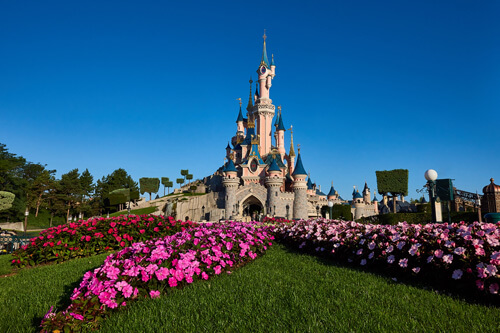 2. Disney PhotoPass™
Disney PhotoPass™ enables you to store all your souvenir photos taken by Disney Photographers around the Parks or on attractions and stores high quality digital image files ready for you to print off time and time again at home! This fantastic facility is available to purchase prior to your arrival! Plus, when you book at least 4 days prior to your departure, you can make a great saving.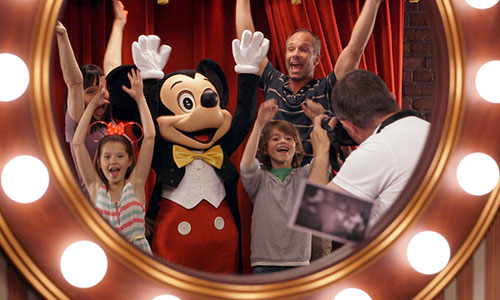 3. Mickey/Minnie Mouse Ears
If you can't beat them, join them. As you walk down Main Street U.S.A®, you'll see a sea of Mickey and Minnie ears and it is a great way to feel part of the magic. Pop into one of several shops as you enter the park where you can choose from a phenomenal range. They are a great souvenir to take home to remind you of your fairy-tale trip and they even offer limited edition seasonal ears which are extra special ones to add to your collection.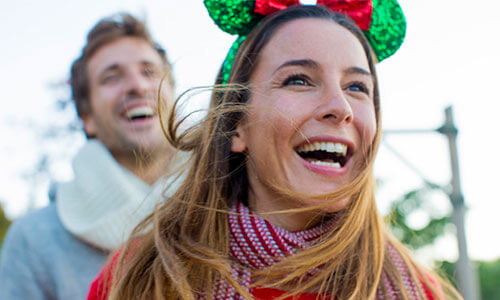 4. Comfy shoes
Let's get practical. Despite the great Disney Shuttle service that is offered throughout the resort, there is still a hefty amount of walking involved in a trip to Disneyland® Paris. There are so many attractions to enjoy, Disney Characters to see, restaurants to eat in and so much more, so you don't want uncomfortable shoes to affect that. We can't advise you enough to take your comfiest boots or trainers to accompany you on your trip.
5. Smartphone power pack
Did you even go on holiday if it's not all over your social media feed?! The last thing you need when you're having the time of your life is for your phone battery to die, as you may miss capturing magical moments. So, make sure you pack a trusty power bar to give your phone plenty of juice, as trust me, it'll need it.
Let us know what your must-have items to take to Disneyland® Paris are in the comments below.
Have a magical trip!
©Disney